Passion For Education
After 20+ years working in secondary and higher education, Arron brings his experienced and thoughtful approach to students and families seeking guidance in navigating high school and the college admissions process.
College Counseling Experience
Arron began working in the Office of Undergraduate Admissions at Wake Forest University in 2002. During his tenure, he spent time managing almost every single aspect of the admissions process, including early decision, transfer, and international student application review, before departing as Senior Associate Dean of Admissions in 2020. In a typical year, Arron would review approximately 2000 applications, reviewing for content, quality, and character thousands of essays, short prompt responses, extracurricular activities and honors lists, and recommendations. Further, he has vast experience evaluating the curriculum options and grading systems offered in various schools and school systems both domestically and internationally. He has the unique perspective of having worked both in "test required" and "test optional" admissions and thus understands well the relative importance of standardized test results from one institution to the next. Finally, he stays abreast of college and university admission trends by subscribing and reading daily The Chronicle of Higher Education, Inside Higher Ed, Higher Ed Dive, and other university news resources.
Arron has presented at countless junior and senior college nights at some of the most prestigious public and private high schools in the United States, offering students and families honest information on how a successful and happy high school experience can lead to a positive college admissions process for all. He sat on panels with fellow admissions deans and directors from colleges across the country where he would offer advice and anecdotes on various aspects of the admissions process, while in turn learning from his peers what they looked for at their respective institutions. From college application case studies programs to interview preparation exercises to essay writing workshops, Arron has been counseling students for over two decades on how to best present their interests and academic accomplishments to colleges while being their best and happiest selves in high school.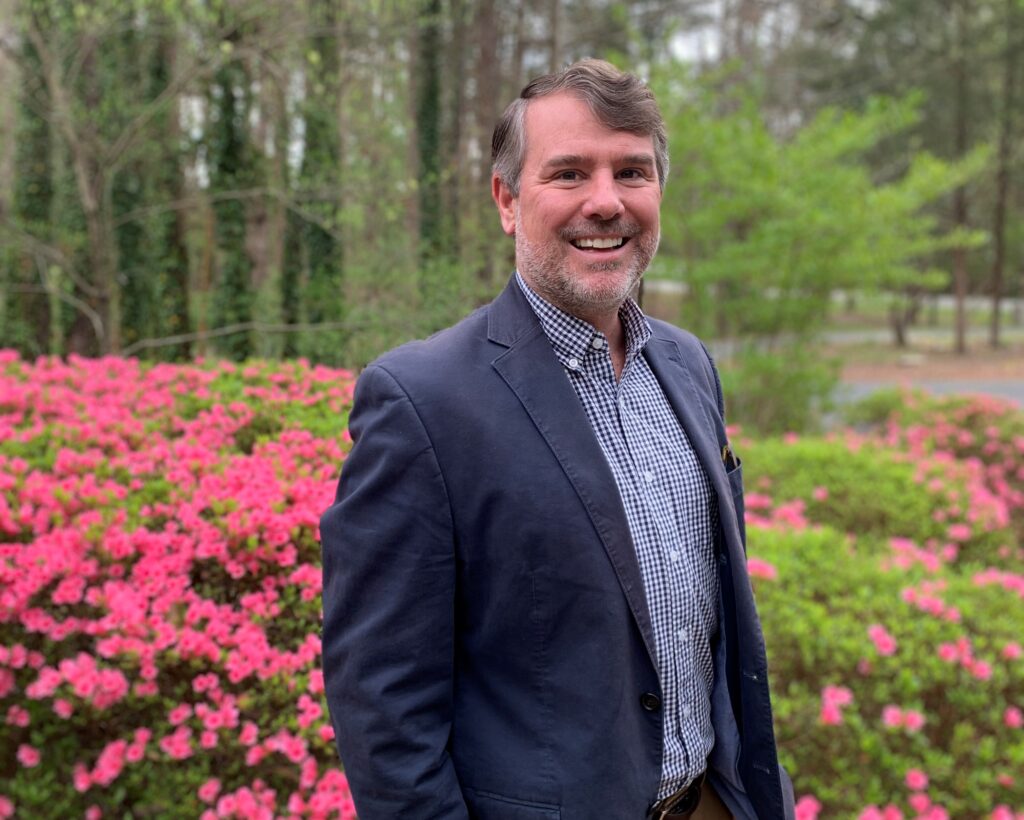 Education, Personal Experience
After earning his BS in Biology from Wake Forest in 1995, Arron began a four year career as a high school science teacher at Reynolds High School in Winston-Salem, NC. He earned his JD from Wake Forest in 2002 where he served as a legal research and writing assistant. 
Arron and his wife of 28 years, Dr. Heidi Marlowe-Rogers, have two children, a son at Notre Dame and a daughter in the 11th grade. His favorite memories with his children include coaching almost every one of their recreation soccer seasons and watching them perform on stage in their respective artistic endeavors. A frequent blood donor, gardener, and music lover, Arron fills the free time that he has following the local and national news, cheering on his beloved Demon Deacons, and piddlin' around the house and garden, sometimes with his cat Skrtel close by.