I've noted this before but it is worth repeating – today's high school seniors are facing a college admissions landscape never faced by any other class before. They spent the final months of their junior year learning remotely and most are facing, at a minimum, weeks of online learning this fall. Last May, many took AP exams online in a new format created by the College Board but two months earlier. They've faced cancelled ACT and SAT administrations throughout the spring and summer. They are trying to figure out what exactly being test-optional means at schools that have embraced standardized test results in their admission review processes for decades. They are rarely able to visit college campuses and are left wondering where they might even apply and how colleges will know of their interest. And now, with test organizations hyping the fact that they are offering multiple opportunities to test this fall, they are faced with tweets like this the last two days: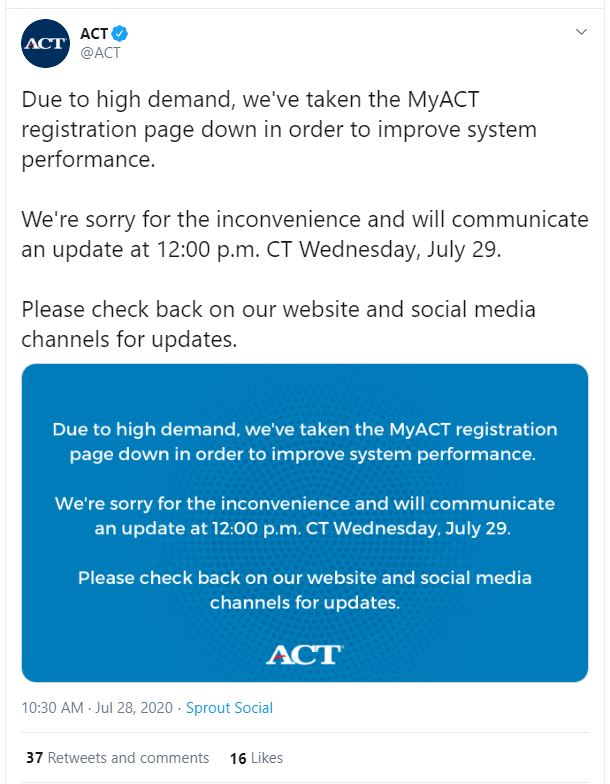 The issues these students are facing are not over-hyped – they are real. Parents, teachers, counselors, friends – each of these are outside of our control. We can't fix them. However, we can support these students. Their worries should not be dismissed. A patient ear here, a thoughtful word there, each goes a long way.
Here's to hoping for better news soon.